Our 2015 Cookbook
Just Desserts
Ratbone Rescues has a
Great New Dessert Cookbook for You!
The 268 Recipes were Donated by Foster Families, Adopters and Supporters from All around the Country - and even some from Canada! You will find Every kind of Dessert
Recipe.... and even some Recipes for your Rattie Friends!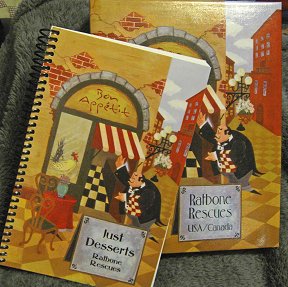 Here's a photo of our New Cookbook next to our Last Cookbook
&nbsp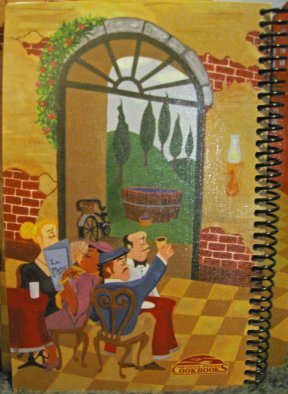 The Back Cover
&nbsp

The cost for each book is only $10,
plus $4 for shipping & handling
For your convenience we have provided an electronic order form. Please use the form before you make your payment
through Paypal.
&nbsp
Please use this link to access the Order Form.
&nbsp
For Credit Card/Paypal payments be sure to comment "cookbook"
&nbsp
If you are ordering by mail please fill out the form, print it, and send with payment to:
Ratbone Rescues
P.O. Box 2126
St. Petersburg, FL 33731-2126